What is Gochujang?
Gochujang is a Korean chilly paste made with chile peppers, rice, fermented soybeans, and salt. It reminds me of a spicy version of miso. Gochujang is really starting to trend in the U.S. because of its uniquely sweet-salty-spicy and UMAMI flavour and because we're all kind of over our infatuation with sriracha and looking for the next best thing. You can usually find a tub or tube of gochujang in the international aisle of most major grocery stores (I used this one), or if you're really adventurous, try making your own homemade gochujang!
Scroll down to the step by step photos section below the recipe to see images of what gochujang looks like.
How to Serve Gochujang Tuna Salad
As with most tuna salad, this tuna salad can be made into a sandwich or wrap, scooped up with crackers or vegetables, or you can even serve it in little lettuce cups (maybe topped with some shredded carrot).
Try These Other Tuna Salad Flavors
Love to jazz up your tuna salad? Try these other tuna salad variations:
Gochujang Tuna Salad
Add some extra umami heat to your lunch with this simple and tasty gochujang tuna salad.
First, stir the mayonnaise and gochujang together until smooth.
Drain the tuna well, then add it to the gochujang mayonnaise mixture, along with the sliced green onions. Stir until the tuna is evenly mixed with the mayonnaise. Serve immediately or refrigerate until ready to eat.
See how we calculate recipe costs here.
---
Nutritional values are estimates only. See our full nutrition disclaimer here.
---
The equipment section above contains affiliate links to products we use and love. As an Amazon Associate, I earn from qualifying purchases.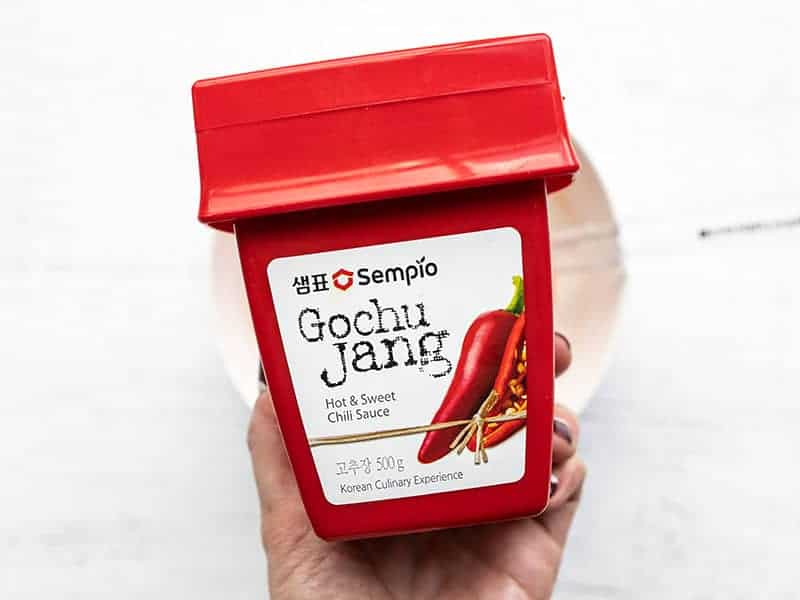 This is the type of gochujang that I used. It comes in a tub and lasts next to forever in the fridge. I got this at Kroger, which actually had 2-3 different brands available.
And this is what it looks like inside. It's a thick, red paste. It looks (and tastes) like a spicy version of miso.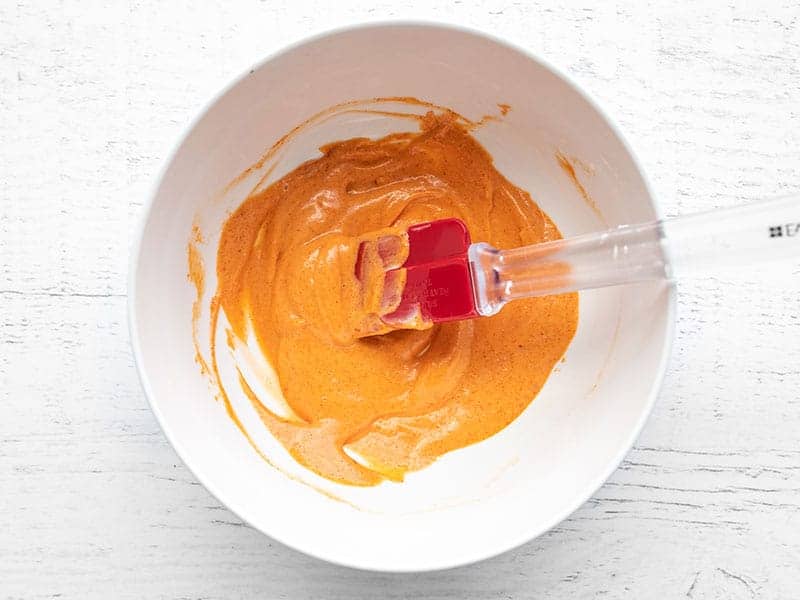 Because gochujang is so thick, you'll want to mix it with the mayonnaise first. Combine ¼ cup mayonnaise and 1 Tbsp gochujang and stir until smooth.
Drain one 12oz. Can of chunk light tuna in water and slice two green onions. Add both to the gochujang mayonnaise.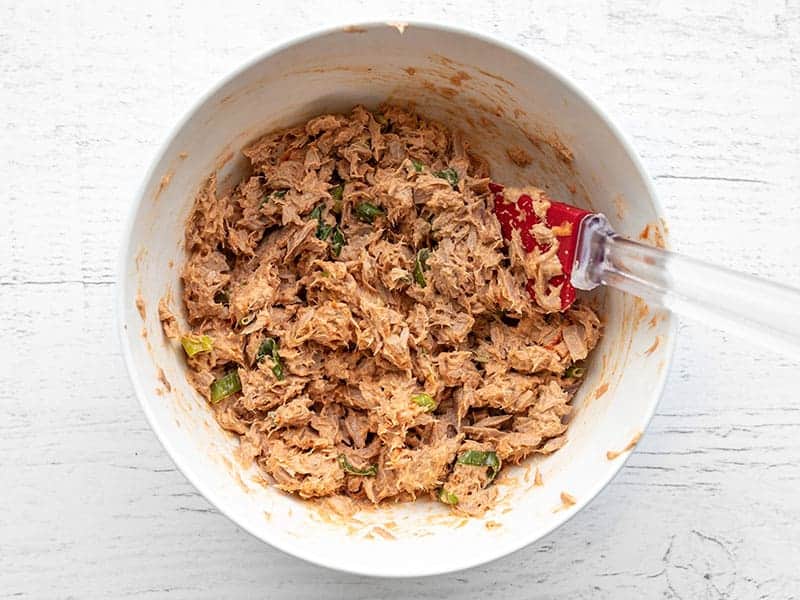 Stir the tuna and green onions into the gochujang mayonnaise until evenly combined.
Enjoy with vegetables, crackers, as a sandwich, or a wrap!
posted on January 16, 2021, in Dairy-Free Recipes, East Asian Inspired Recipes, Egg Free Recipes, Globally Inspired Recipes, No-Cook Recipes, Quick Recipes, Recipes, Recipes under $3, Salad Recipes, Seafood Recipes, Under $1 per serving